Mike Bamiloye, Woli Agba Disagree On Church Comedy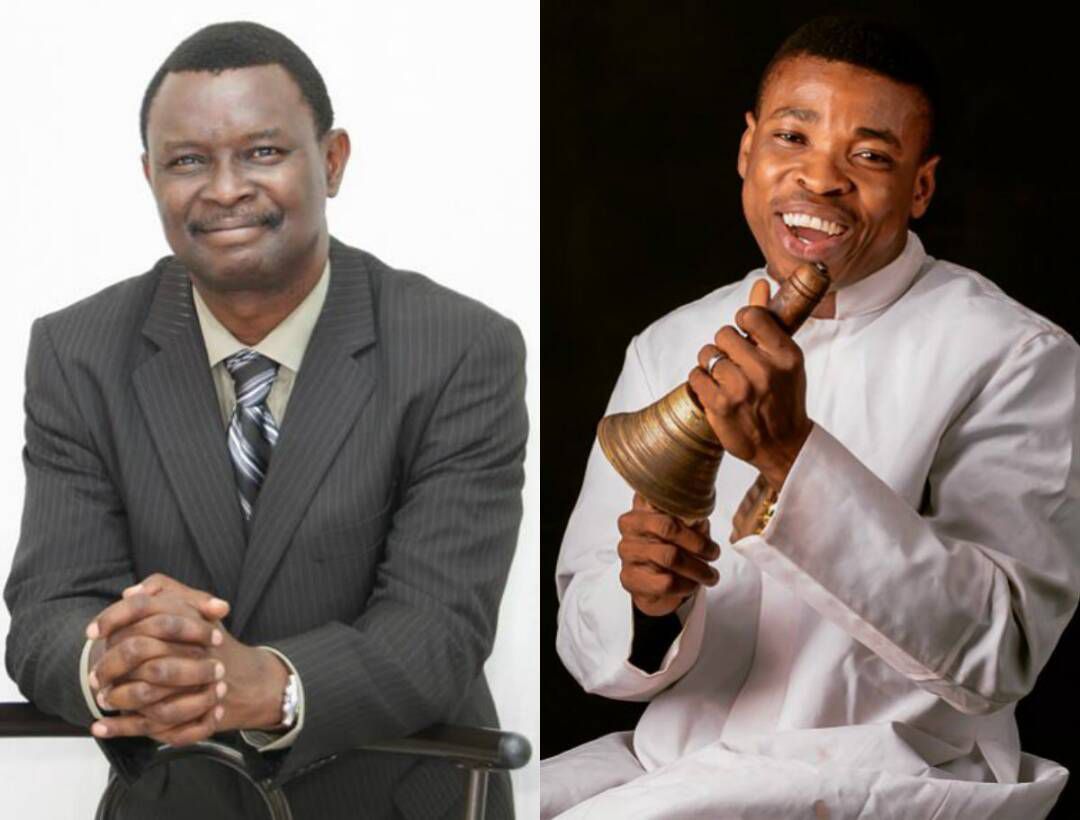 Popular religious comedian, Ayo Ajewole has reacted to Mike Bamiloye's statement on church comedy. Recalled that Bamiloye of Mount Zion Faith Ministries rebuked church leaders who invite comedians to crack jokes during church activities.
Just when no comedian is saying anything about Bamiloye's claim, Ajewole fondly called Woli Agba has reacted and he's educating everyone on what people should understand about comedy in church.
Reacting to Bamiloye's claims, Woli Agba said comedy is good in church and it should be encouraged.
When asked to make his disposition on church comedy, he said; "It depends on what the comedians say and how they put their comedy. I really don't think we are mocking God with our comedy, but it depends on how we put it to people.
"I have seen a video where a popular European pastor told people to be laughing and right there, they started falling down and speaking in tongues.
"Even the Bible confirms that in the presence of the Lord, there is a fullness of joy. And how do we describe our joy when we are not laughing."
On comedy in Christendom, he stressed, "I have realised that some people venture into comedy with reasons best known to them. For someone like me, you can't dispute the fact that comedy is my calling. I am called to do this and I've got testimonies from people.
He added that there are more ways to make people laugh while lamenting why people venture into it.
"Some people venture into comedy because they want to get fame, they want to get money. And in the course of doing that, some have bastardised the pulpit.
"However, there are other ways to make people laugh that might not necessarily make people think otherwise. I must confess, laughter is good and God has given people the grace to make people laugh. And I am very confident about this, comedy is good in church."